Pipe and Drape
Sheer Drape – 25% Blackout; Translucent, soft and flowy.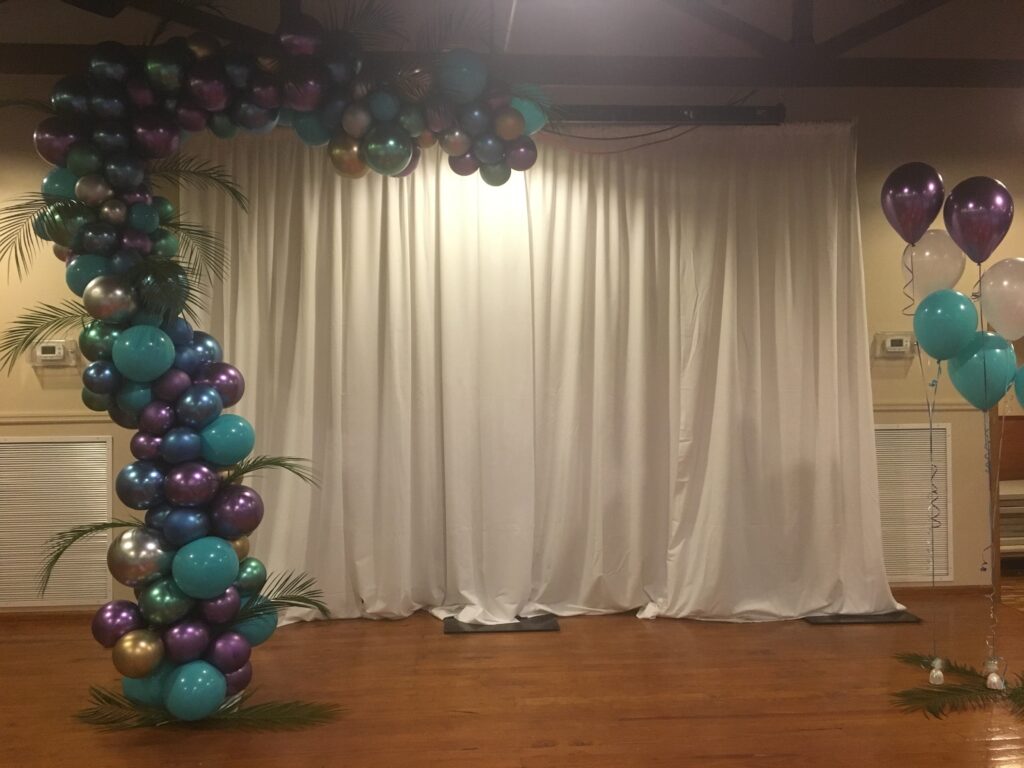 Poly Premier Drape – 60% Blackout; A linen look with a flat matte finish.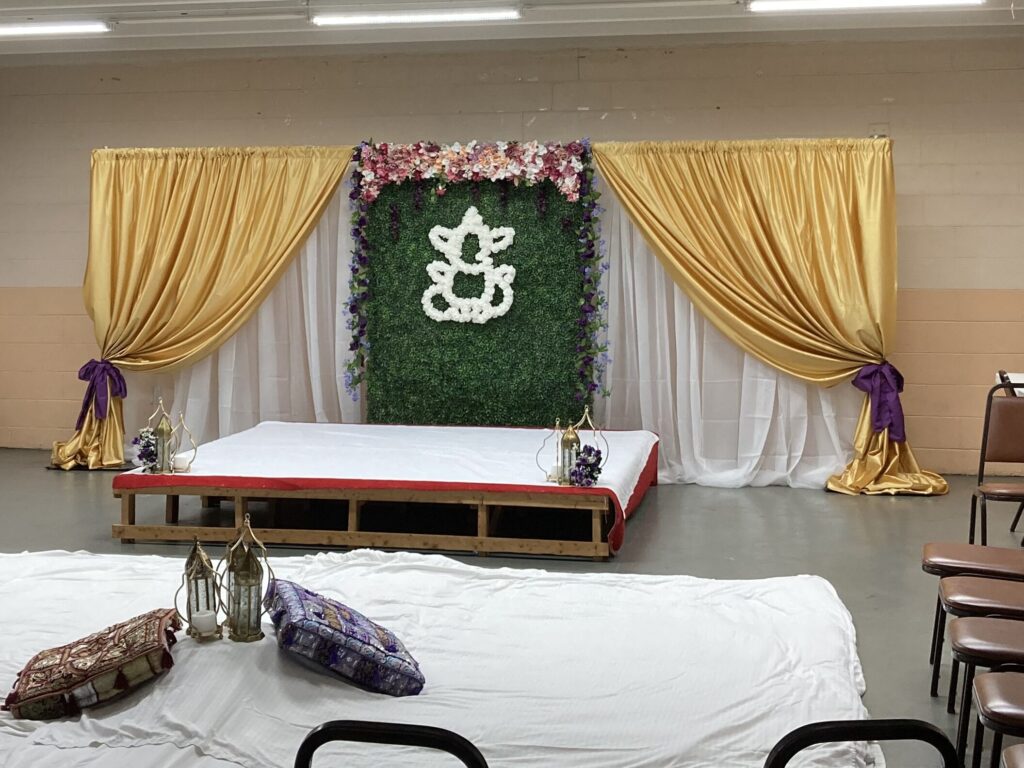 Poly Knit Drape – 40% Blackout; Similar to the Premier fabric with a silky sheen.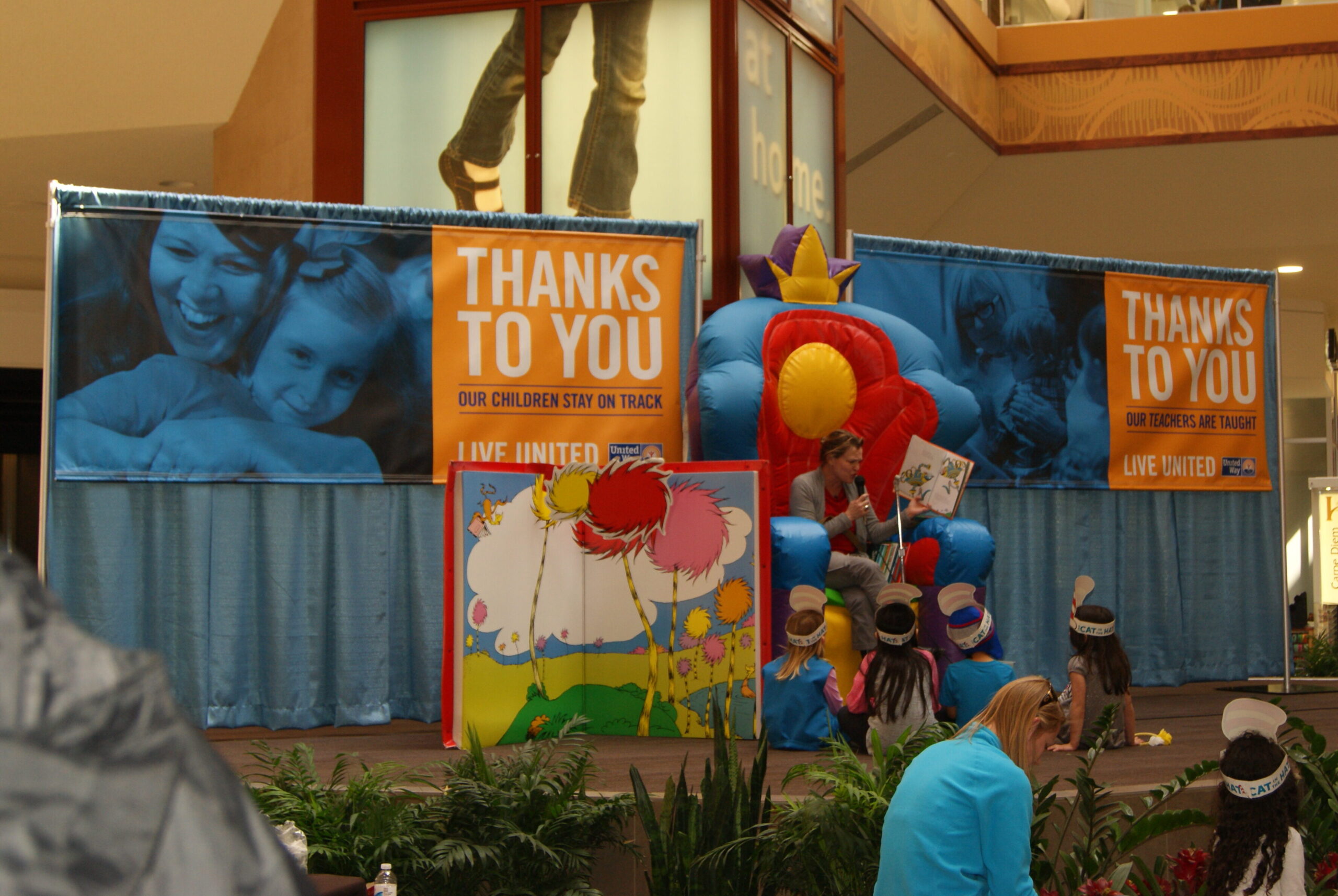 Banjo Drape – 50% Blackout; Standard for trade shows or conventions; an open weave fabric with a light sheen.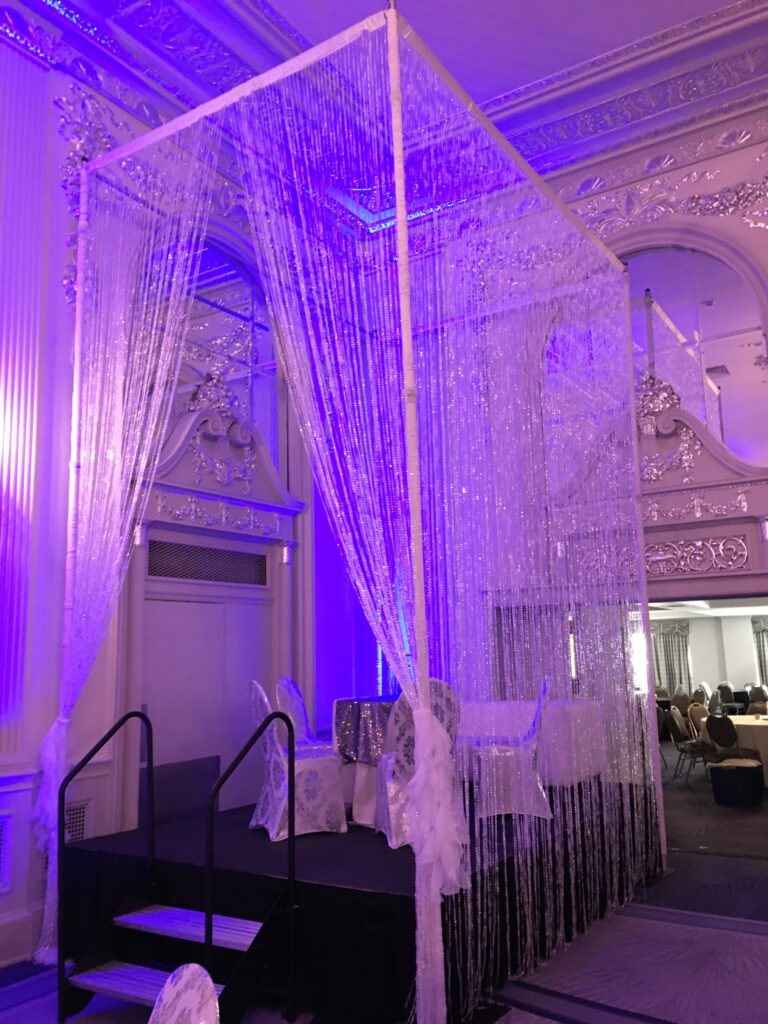 Crystal Drape – Shimmers and shines to make any space sparkle.


Additional Options
Pipe Cover
Sash Tie Back
Faux Flowers